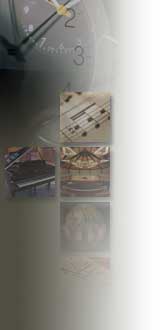 Acclaimed as one of the greatest conductors coming out of the Eastern European tradition, Ovidiu Balan has a well-known and reputable career in Europe, where he holds the following positions: Executive Director, Music Director and Principal Conductor of the Bacau Symphony Orchestra, Romania, since 1968, Principal Conductor of the Ploiesti Symphony Orchestra, Romania, since 1995, and Music Director of the Domenico Cimarosa Symphony Orchestra in Aversa, Italy, since 1996.


Born in 1942, he studied first at the High School of Music, and then at the Ciprian Porumbescu Conservatory in Bucharest, from which he graduated summa cum laude in 1968. In 1970, he studied with Jean Fournet and Marius Constant at the International Courses in Hilversum, Holland, and in 1971, he attended the summer courses of the Nice Music Academy, France, with Fernand Quattrochi.


In 1973, Ovidiu Balan was invited to the USA to study the art of conducting with great conductors and orchestras, including Eugene Ormandy and the Philadelphia Symphony Orchestra, Sir Georg Solti and the Chicago Symphony, Zubin Mehta and the Los Angeles Symphony Orchestra, Aldo Ceccato and the Detroit Symphony, Lorin Mazel and the Cleveland Symphony, Pierre Boulez and the New York Symphony, and Seiji Ozawa and the Boston Symphony.